BRIDES
Order your FREE guide HERE!
It is stuffed with local Arizona wedding vendors coupons, discounts, and savings! Enjoy planning your wedding from the comfort of your home. Included are coupons and savings from Photographers, Caterers, Chapels, Reception Halls, Wedding Dress Shops, Accessories, Invitations, Limos, DJ's, Cakes, Tux Rentals, Honeymoon Travel Agencies, and more! Everything you need to plan the perfect wedding including a FREE wedding planner!
Arizona Wedding Advantage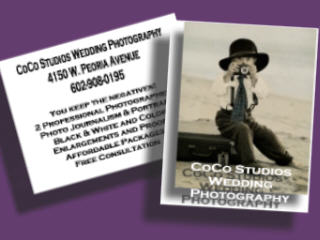 Advertise with us!